MARCH 1, 2018 | BY BRIAN J. ROGAL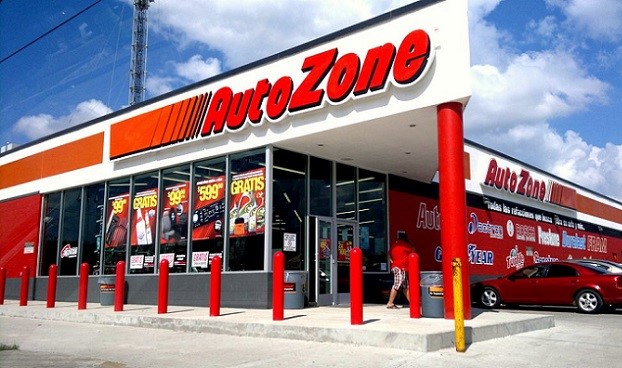 CHICAGO—Competition from e-commerce has decimated portions of the retail market, and landlords now make it a point to sign leases with service-oriented businesses that can resist internet competition. Many net lease investors also increasingly prefer properties occupied by such ventures. One retail category that now looks especially promising is auto parts retail.
It's a $58 billion industry which has experienced steady growth over the past few years, usually in the single digits, according to a new study by Quantum Real Estate Advisors, a Chicago-based firm that specializes in investment sales brokerage. Online retail sales within the industry have become more important, totaling $8.89 billion in 2017, a 16% increase over 2016. But AutoZone, Advance Auto Parts and O'Reilly Auto Parts have strong leads in market share, and the high levels of competition make it difficult for new operators to succeed. And this type of property has an additional advantage.
"The value of a property as real estate has become much more important, and from a physical standpoint, there is a lot of residual value in auto retail," Chad M. Firsel, president of Quantum, tells GlobeSt.com. That's because unlike, say, McDonald's outlets, which typically have very specific layouts, auto stores are simpler. Most are one-story rectangles with great visibility, a lot of parking spaces, big open windows in front and high ceilings. That makes these buildings very appealing to a wide array of users, and in an age when Amazon has taken market share from many retailers, investors want that security in case one of their tenants is forced to shut down.
The low cost of auto retail stores also reduces investors' risk, Firsel adds. A typical outlet, depending on local market conditions and lease details, can sell for about $240 per square foot, a fraction of properties such as pharmacies or popular restaurant chains.
Still, "the big three are performing well," Firsel says, and investors can have confidence in these companies' prospects. AutoZone, for example, operates 6,023 stores across 49 states, and saw its revenue grow to more than $11 billion in 2017, a 2.7% increase. In 2017, the company opened 168 stores in the US and has already added another 15 stores in 2018. Cap rates for AutoZone increased 23 bps in 2017 to 5.79%.
Advance Auto Parts operates 5,230 stores and had $9.4 billion in total 2017 revenue, a decline of 1.07%. But cap rates for these stores decreased two bps to 6.64%. The company also opened 47 new stores in the first three quarters of 2017. And O'Reilly operates 5,019 stores and had total revenues of almost $8.6 billion, or 7.9% total revenue growth. Like its two competitors, its cap rates have remained mostly steady, increasing just seven bps in 2017 to 5.93%.
Most importantly for investors, online sellers will find it difficult to further penetrate this market, Firsel says. Amazon has made some headway, but much of their business comes from people buying common products like washer fluid. He categorizes other online buyers as "weekend fixer-uppers," or car hobbyists who putter around on vehicles they don't use often.
But the big three have taken these losses in stride and continue to grow. The truth is, most auto parts shoppers highly value the experience of actually going to a store. "They want to go in, see the product, touch it, look it over, and speak to someone about it." And speed also plays a role. "If something breaks on your car, you don't want to wait three days to get it delivered."