Big box retail is still favored among investors, especially investment-grade credit tenants who continue to evolve their e-commerce business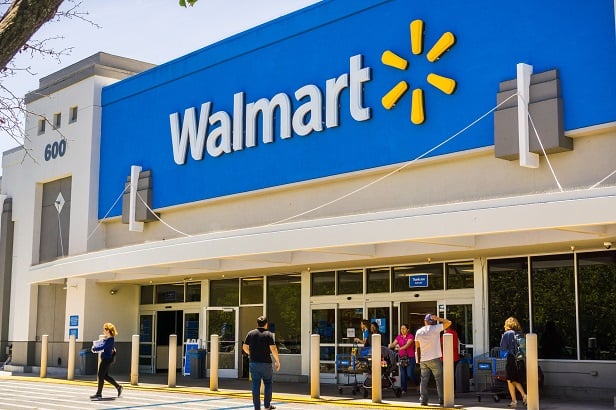 Photo by Shutterstock
Chicago—Locally-based Quantum Real Estate Advisors recently closed a $70 million portfolio that consisted of three single-tenant Walmart Supercenters and one Home Depot Home Improvement store.
The transaction comes as retail leaves behind a brutish 2019 that saw 9,300 store closings, according to Coresight—a record year that was up more than 50% from the closings in 2018.
Yet Zack Hilgendorf, vice president with Quantum Real Estate Advisors, says that big box retail is still favored among investors, especially investment-grade credit tenants who continue to evolve their e-commerce business. Hilgendorf represented the buyer in these deals, who is exclusively focused on the acquisition of big box, investment-grade net-lease deals.
"I think these recent deals are an indicator that big box retail is "not dead" like the media has continued to portray," he says.
In particular, retailers such as Home Depot and Walmart have invested billions of dollars in online deliveries and in their stores, giving them a big advantage over other retailers who have been slower to adapt to the changing retail environment, Quantum says.
Following is Quantum's analysis on some of the major banks and what they mean for the net lease investor.
Dick's Sporting Goods
In 2019, the retailer banned the sale of certain guns and eliminated the hunting department altogether at more than 100 stores due to a slump in sales. Merchandise that replaced the department carries higher margins, such as baseball equipment, licensed products and outerwear apparel.
Avg CAP Rate 7.7%
2019 Avg $ Sale $10,100,000
NOI $777,700
Kohl's Corp.
Kohl's has four store formats concepts: the traditional 87,000 square foot stores, smaller 64,000 and 55,000 square foot formats and a new 5,000 square foot prototype for rural and dense urban markets. Over the past several years, Kohl's has changed layouts and fixtures at approximately 500 stores to reduce space from 85,000 to 60-65,000 square feet, offering the excess space to strategic partners including Planet Fitness & Aldi for rental income and cross traffic. A pilot program offering Amazon returns has been successful and has since rolled out in all of its stores, increasing in-store foot traffic.
Avg CAP Rate 9.20%
2019 Avg $ Sale $9,600,000
NOI $883,200
Michael's
During Q2 of 2019 Michaels opened four new stores, closed two and relocated one. Michael's also closed off all of its Pat Catan stores. There are also plans to relocate 13 existing locations.
Avg CAP Rate 8.2%
2019 Avg $ Sale $16,700,000
NOI $1,369,400
Office Depot
Q1 2019 sales fell 2% to $2.8 billion due to losses in retail divisions and with CompuCom. There were plans to close a total of 50 stores under the Office Depot and Office Max banner in fiscal 2019 as a part of its three-year strategic plan that launched in 2016. Office Depot continues to look at expanding its business outside of its retail footprint in areas such as B2B, IT services and tech-based solutions. There have been mixed messages from leadership; CEO Gerry Smith has stated that store closures was a going-out-of business strategy, whereas the CFO stated that retail could represent 20% of sales mix in three years by 2022.
Avg CAP Rate 6.90%
2019 Avg $ Sale $4,137,912
NOI $285,516
Staples
Last year the company announced it was rebranding with a new digital experience, which included the launch of five product brands aimed at helping teams work and providing technology solutions, supplies, furniture and breakroom essentials. Rumors are that this launch is an indicator to winding down Staple's weaker retail operations.
Avg CAP Rate 8%
2019 Avg $ Sale $4,400,000
NOI $352,000
Target
The company has three store formats: Target (at an average 135,000 square feet), Super Target (which includes an expanded grocery section) and small-format Target (totaling 15,000-80,000 square feet), which includes TargetExpress andCityTarget. Nearly all of the 30 new store openings in 2019 were small formats in college towns or densely populated areas. Target plans to open 30 small-format stores each year.
Avg CAP Rate 5.3%
2019 Avg $ Sale $13,800,000
NOI $731,400
Walmart
Walmart's e-commerce division is set to lose $1 billion in retired efforts to compete with Amazon by acquiring small retailers over the past three years. The forward strategy will be to create its own "digital first" brands to introduce into the marketplace. Walmart has more than 4,700 stores (3,570 Supercenters and nearly 700 Neighborhood Markets). Neighborhood Markets are one-fifth the size of a Supercenter and found in urban areas.
Avg CAP Rate 6.20%
2019 Avg $ Sale $11,600,000
NOI $719,200